Description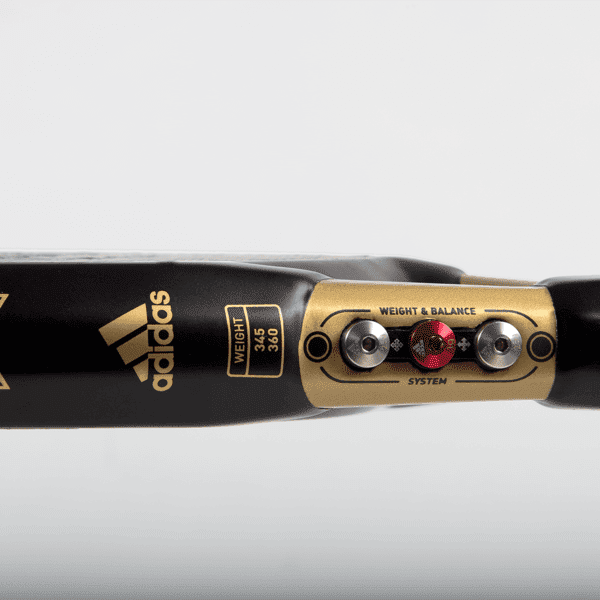 WEIGHT & BALANCE SYSTEM
Customize your racket according to the requirements of your next match. The WEIGHT & BALANCE SYSTEM technology is exclusive to the Metalbone range and is set to revolutionize padel. It is a system of six screws of different weights that allow you to change the weight and balance of your racket. No matter the playing conditions, with the WEIGHT & BALANCE SYSTEM you will always be ready to give your best.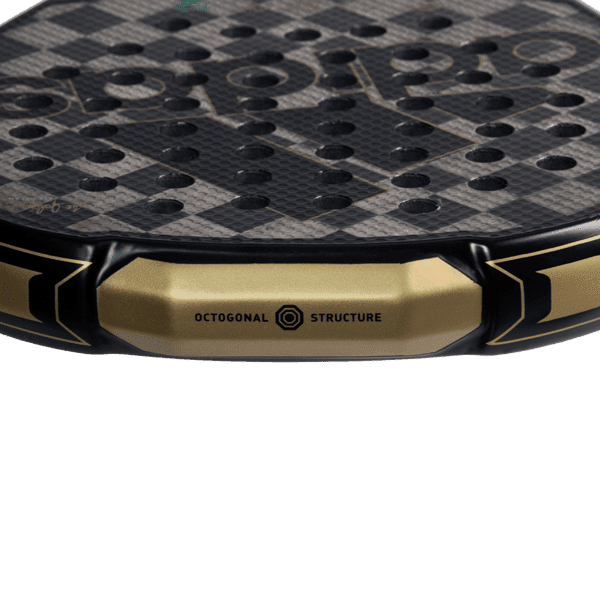 OCTOGONAL STRUCTURE
Inject maximum power into every stroke. The OCTOGONAL STRUCTURE technology is located in the frame and heart of the racket. An 8-edged tube reinforces the structure of your Metalbone to give it greater rigidity.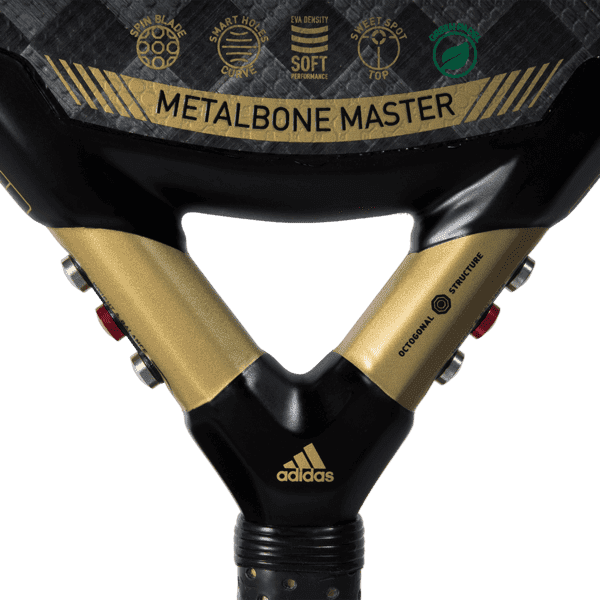 SPIN BLADE OCTOGONAL
Apply the best spin, thanks to SPIN BLADE OCTOGONAL technology. The octagonal-shaped roughness that will make your strokes simply devastating.
METALBONE MASTER
PLAY LIKE NOBODY ELSE
The combination of maximum performance and sustainability is called Metalbone #GREENPADEL. A different racket made of top-quality materials that already surprised the padel world last year and of which we are more than proud.
The racket incorporates, FLAX FIBER, a new material in the padel industry that not only provides excellent performance, but is also 100% renewable and biodegradable. The Metalbone #GREENPADEL incorporates SPIN BLADE GRITTtechnology, to load your shots with a devilish spin. The OCTOGONAL STRUCTURE technology will bring unstoppable power to your attacking shots. Its EVA SOFT PERFORMANCE rubber composition will make comfort the predominant note in your game.
What are you waiting for to be surprised? Play with the Metalbone #GREENPADEL and win two games at the same time, the one played on the court and the climate change game.