Description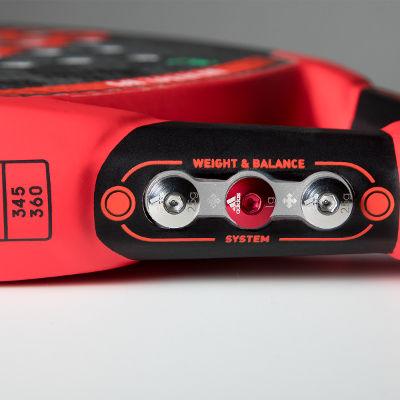 WEIGHT & BALANCE SYSTEM
Customize your racket according to the requirements of your next match. The WEIGHT & BALANCE SYSTEM technology is exclusive to the Metalbone range and is set to revolutionize padel. It is a system of six screws of different weights that allow you to change the weight and balance of your racket. No matter the playing conditions, with the WEIGHT & BALANCE SYSTEM you will always be ready to give your best.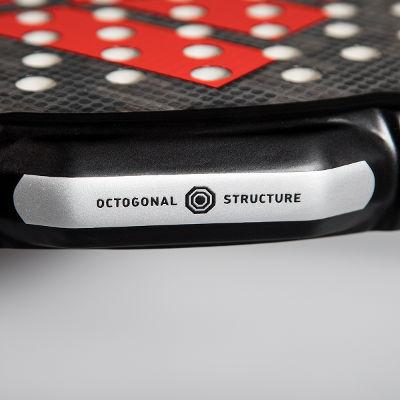 OCTOGONAL STRUCTURE
Inject maximum power into every stroke. The OCTOGONAL STRUCTURE technology is located in the frame and heart of the racket. An 8-edged tube reinforces the structure of your Metalbone to give it greater rigidity.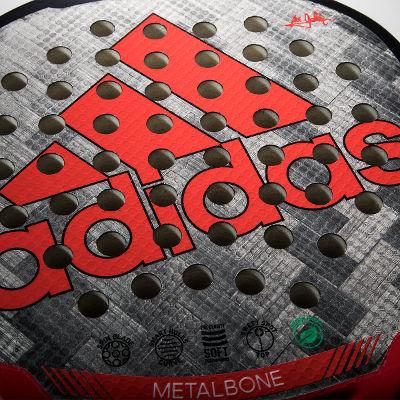 SPIN BLADE OCTOGONAL
Apply the best spin, thanks to SPIN BLADE OCTOGONAL technology. The octagonal-shaped roughness that will make your strokes simply devastating.
REINVENT THE GAME
Forget everything you know, Metalbone is nothing like anything you've ever seen. The future has already begun and limits become beginnings. The Metalbone 3.1 breaks all the established rules to bring you the ultimate padel experience.
More innovation, more technology, more unexpected solutions to give your game a new dimension. The racket incorporates the OCTOGONAL STRUCTURE, an exclusive design that provides great rigidity to the entire structure so you can get all your power into each stroke. In addition, the racket has a diamond-shaped design, which will help you even more to get the greatest possible speed and power in your game. 
With the WEIGHT AND BALANCE SYSTEM you can configure the racket to your liking according to the requirements of your next match. Enjoy a unique hitting sensation with the combination of ALUMINIZED CARBON fiber and OCTOGONAL SPIN BLADE technology. More power and spin in all your shots. Its EVA SOFT PERFORMANCE rubber composition will allow you to enjoy maximum comfort in every shot.