Description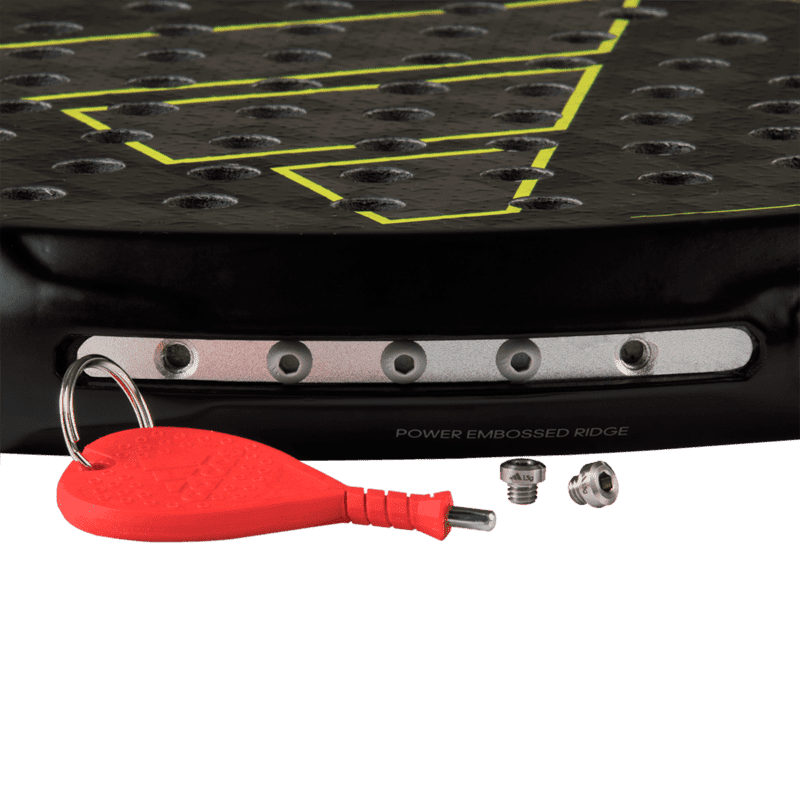 WEIGHT & BALANCE SYSTEM
Customize your racket according to the requirements of your next match. The WEIGHT & BALANCE SYSTEM technology is exclusive to the Metalbone range and is set to revolutionize padel. It is a system of six screws of different weights that allow you to change the weight and balance of your racket. No matter the playing conditions, with the WEIGHT & BALANCE SYSTEM you will always be ready to give your best.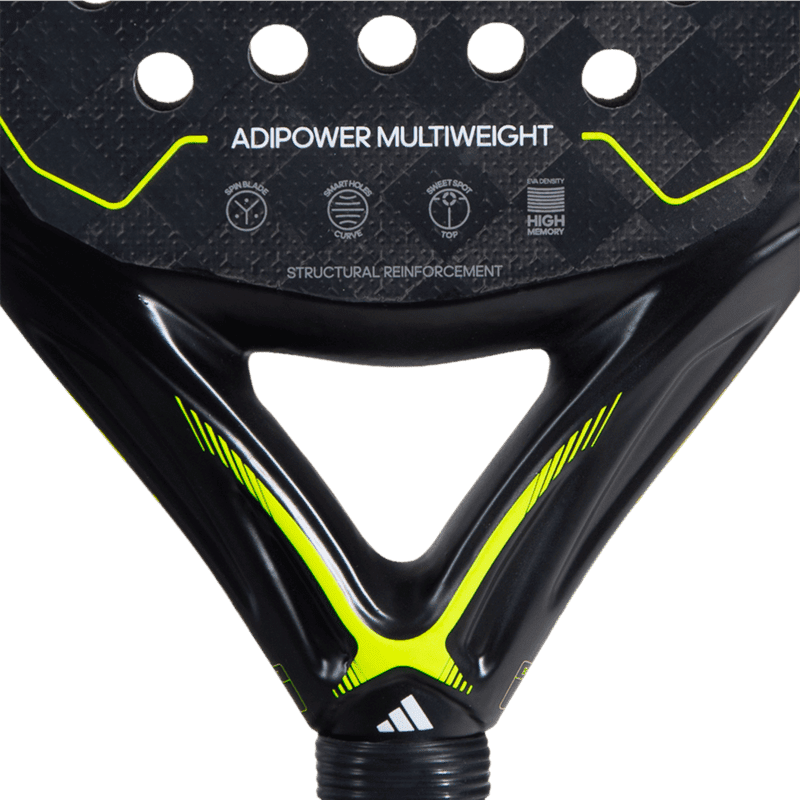 OCTOGONAL STRUCTURE
Inject maximum power into every stroke. The OCTOGONAL STRUCTURE technology is located in the frame and heart of the racket. An 8-edged tube reinforces the structure of your Metalbone to give it greater rigidity.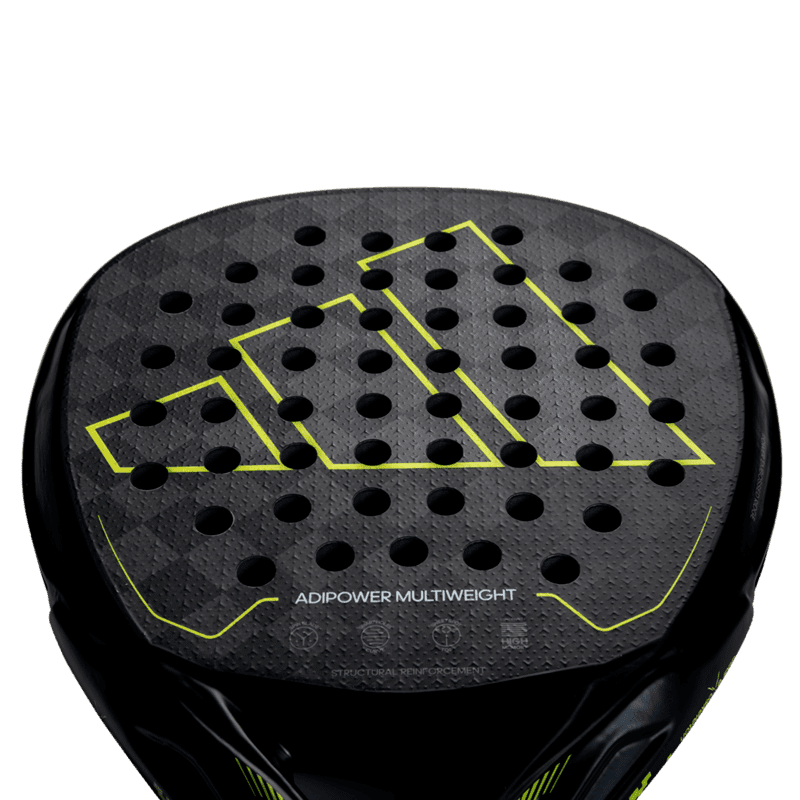 SPIN BLADE OCTOGONAL
Apply the best spin, thanks to SPIN BLADE OCTOGONAL technology. The octagonal-shaped roughness that will make your strokes simply devastating.
ADAPT TO KEEP WINNING
The new ADIPOWER MULTIWEIGHT is a revolution in the Adipower family. It brings together the strength and reliability of Adipower and adds the WEIGHT AND BALANCE SYSTEM customisation technology. This system enables you to modify the game profile of the racket so that it adapts to your needs at all times. 
Screws on the top and on the sides of the racket head can be adjusted to increase or reduce the weight by up to 12 grams and vary the balance. Enhancing attack or control qualities as needed. 
Its 18K CARBON surface and high-density EVA HIGH MEMORY rubber offer great power on all your hits. The SPIN BLADE technology helps you to generate better effects. And thanks to the DUAL EXOESKELETON technology with carbon ribs around the entire frame, you'll feel a great solidity in your hits on the ground of the court and on the volley.