Description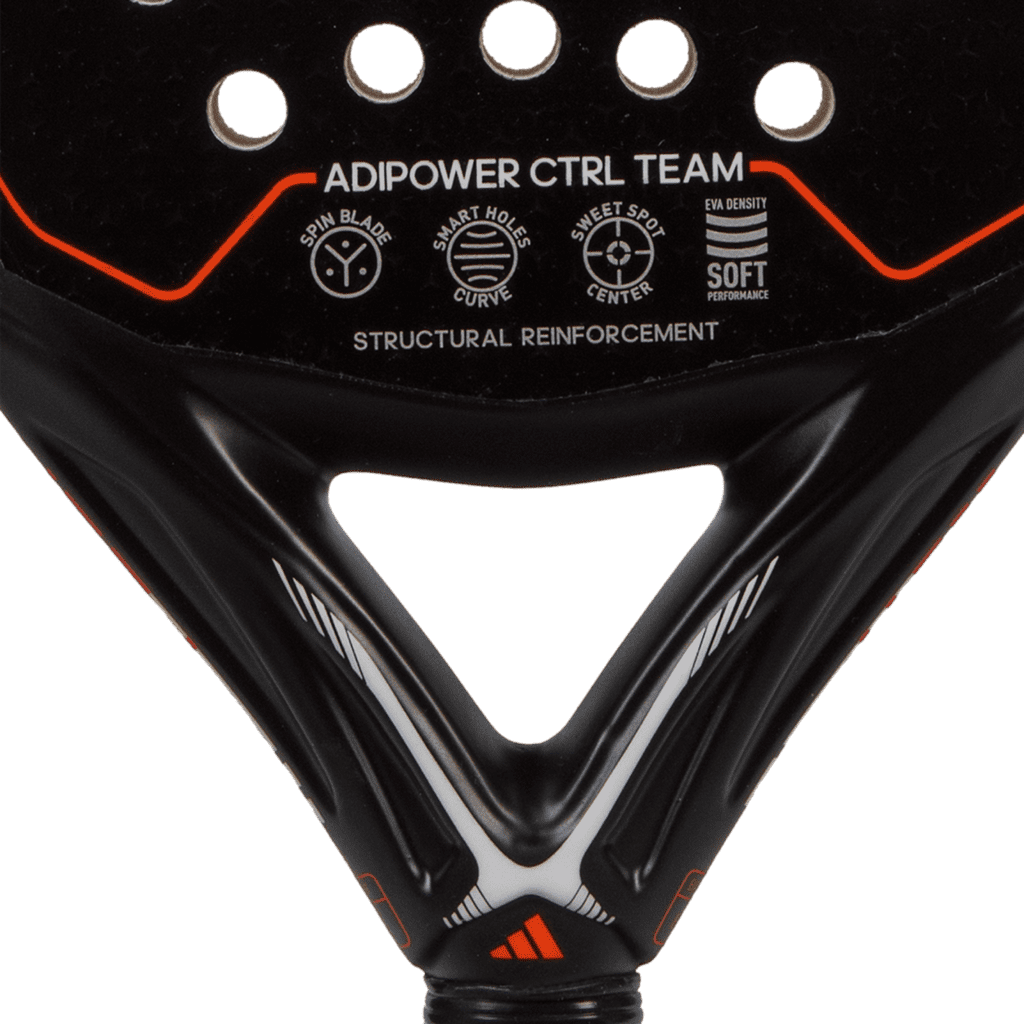 DUAL EXOSKELETON
This technology increases the capacity for tension in the racket to unimaginable limits. The double-height carbon rib structure reinforces the core and frame to achieve maximum rigidity. It is an exceptional element that allows you to play the most powerful shots.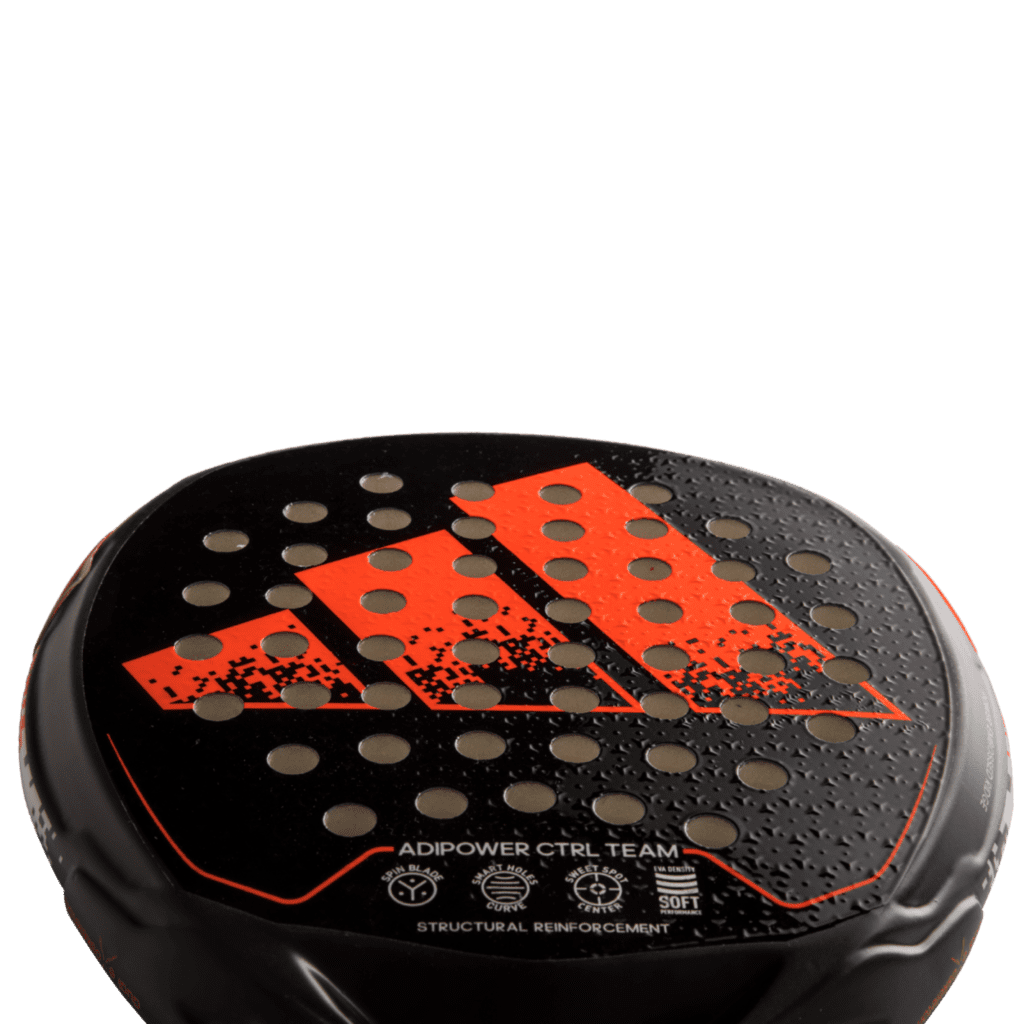 SPIN BLADE MOLD
The surface of the racket has a rough texture thanks to the 3D layer inserted in the mold. Spin Blade technology is a guarantee for generating maximum ball friction for those all-important spin shots.
POWER EMBOSSED RIDGE
The rigidity of the structure of the racket is reinforced by this technology that incorporates an external carbon rib within the frame. This system makes the difference in rackets designed for a more attacking game due to its ability to reduce the torsion of the racket in the face of powerful hits.
ADIPOWER 3.2
If you like to be the one to take control of a match, the ADIPOWER CTRL TEAM is the racket for you. You'll get a greater feeling of control in all aspects of a rally due to the combination of the round format design and the SOFT PERFORMANCE EVA rubber.
In addition, you can change the flight of the ball and get more effects on your shots due to the FIBREGLASS surface and the sand format SPIN BLADE technology. For less torsion and to increase the response of the racket when playing any kind of shot, the ADIPOWER CTRL TEAM includes STRUCTURAL REINFORCEMENT technology, making it stronger and more rigid.