Description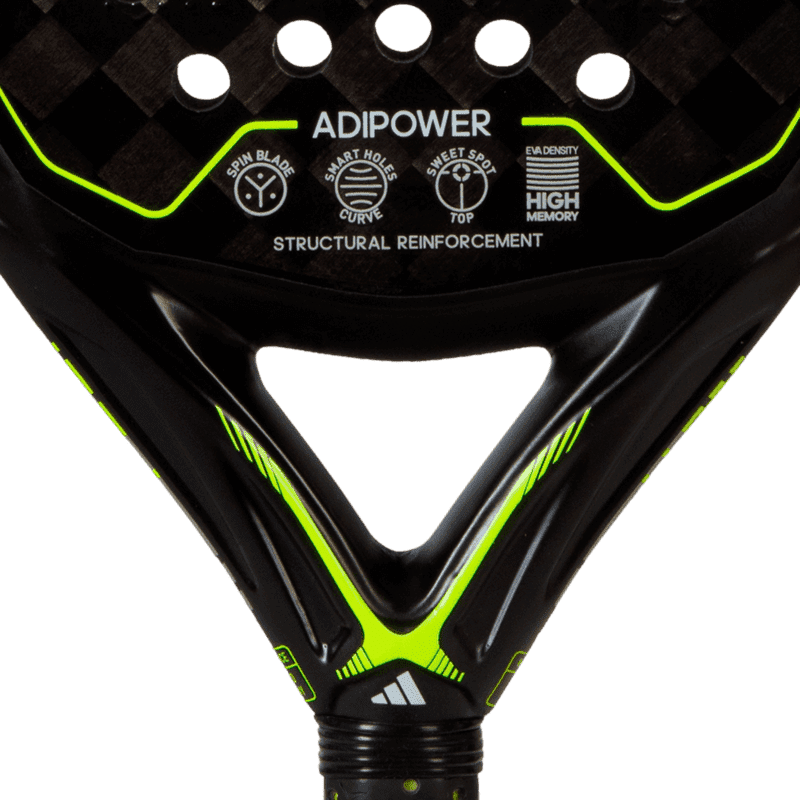 DUAL EXOSKELETON
This technology increases the capacity for tension in the racket to unimaginable limits. The double-height carbon rib structure reinforces the core and frame to achieve maximum rigidity. It is an exceptional element that allows you to play the most powerful shots.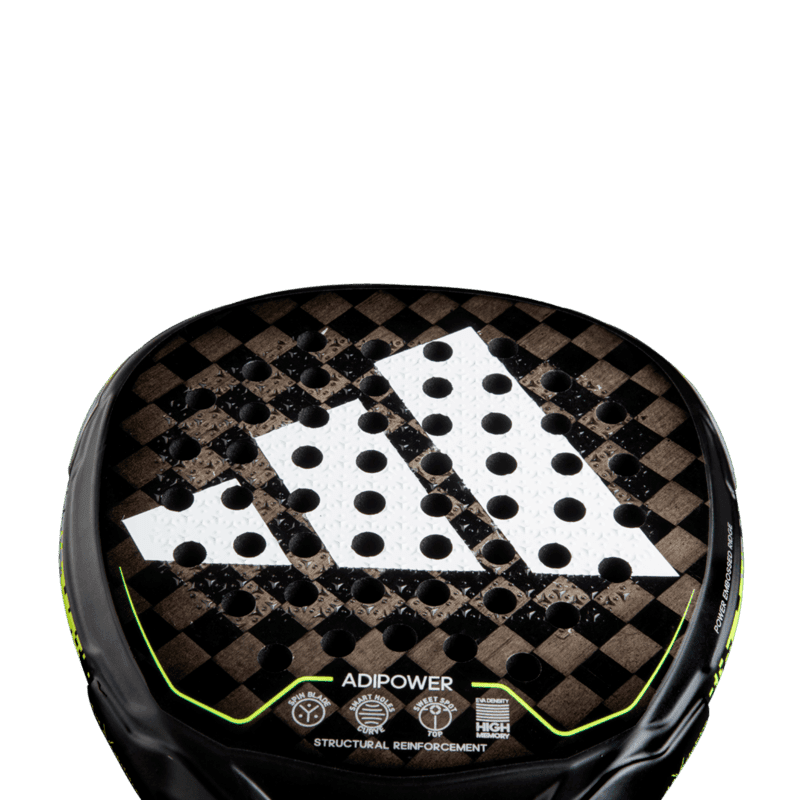 SPIN BLADE MOLD
The surface of the racket has a rough texture thanks to the 3D layer inserted in the mold. Spin Blade technology is a guarantee for generating maximum ball friction for those all-important spin shots.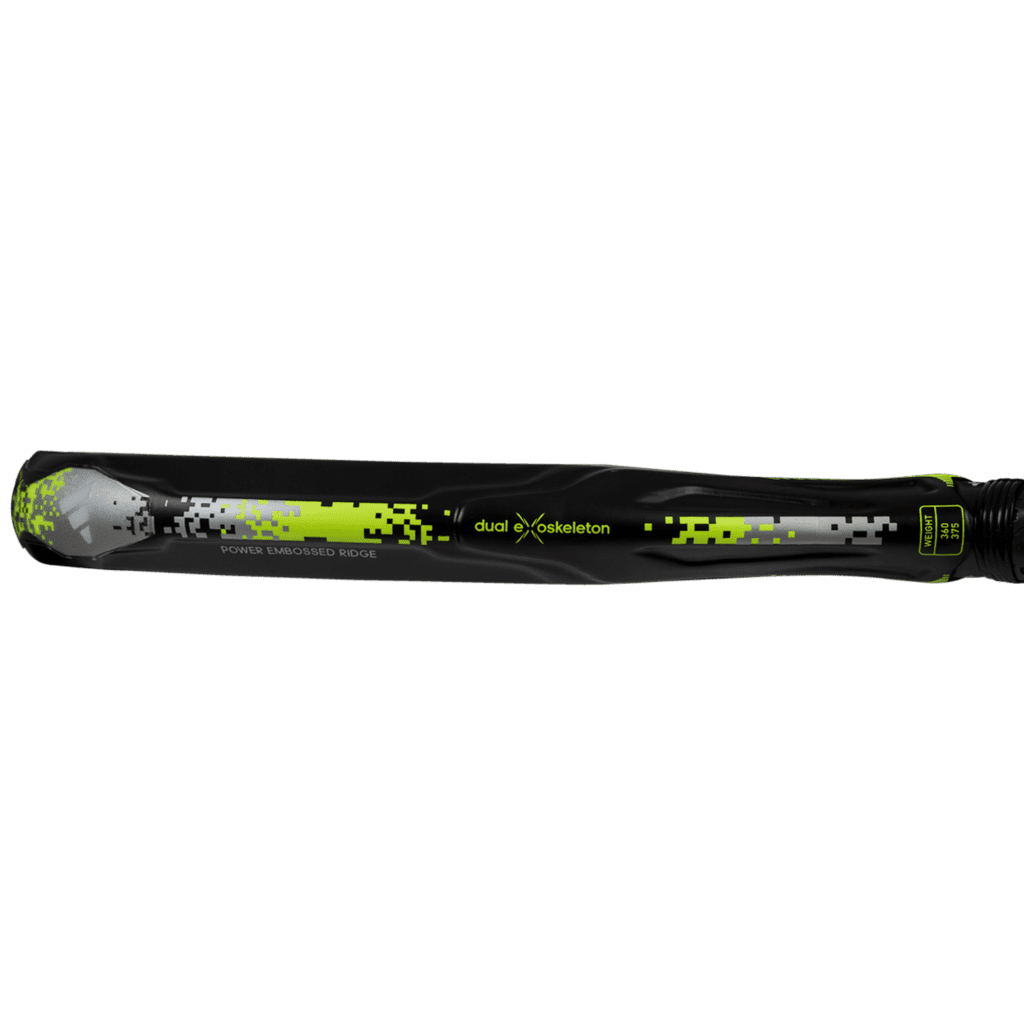 POWER EMBOSSED RIDGE
The rigidity of the structure of the racket is reinforced by this technology that incorporates an external carbon rib within the frame. This system makes the difference in rackets designed for a more attacking game due to its ability to reduce the torsion of the racket in the face of powerful hits.
ADIPOWER 3.2
Continuing the collection of rackets that has allowed Adipower to become known offering the very best options, the ADIPOWER 3.2 is designed for those who feel like winners.
Get more power and consistency in your game thanks to the DUAL EXOSESKELETON technology. With this racket, you can gain an advantage over your opponent by getting more effective spin on your shots due to the SPIN BLADE technology.
In addition, the diamond shape of the racket, along with the EVA HIGH MEMORY rubber, and the 15K ALUMINISED CARBON surface allow you to get more power.